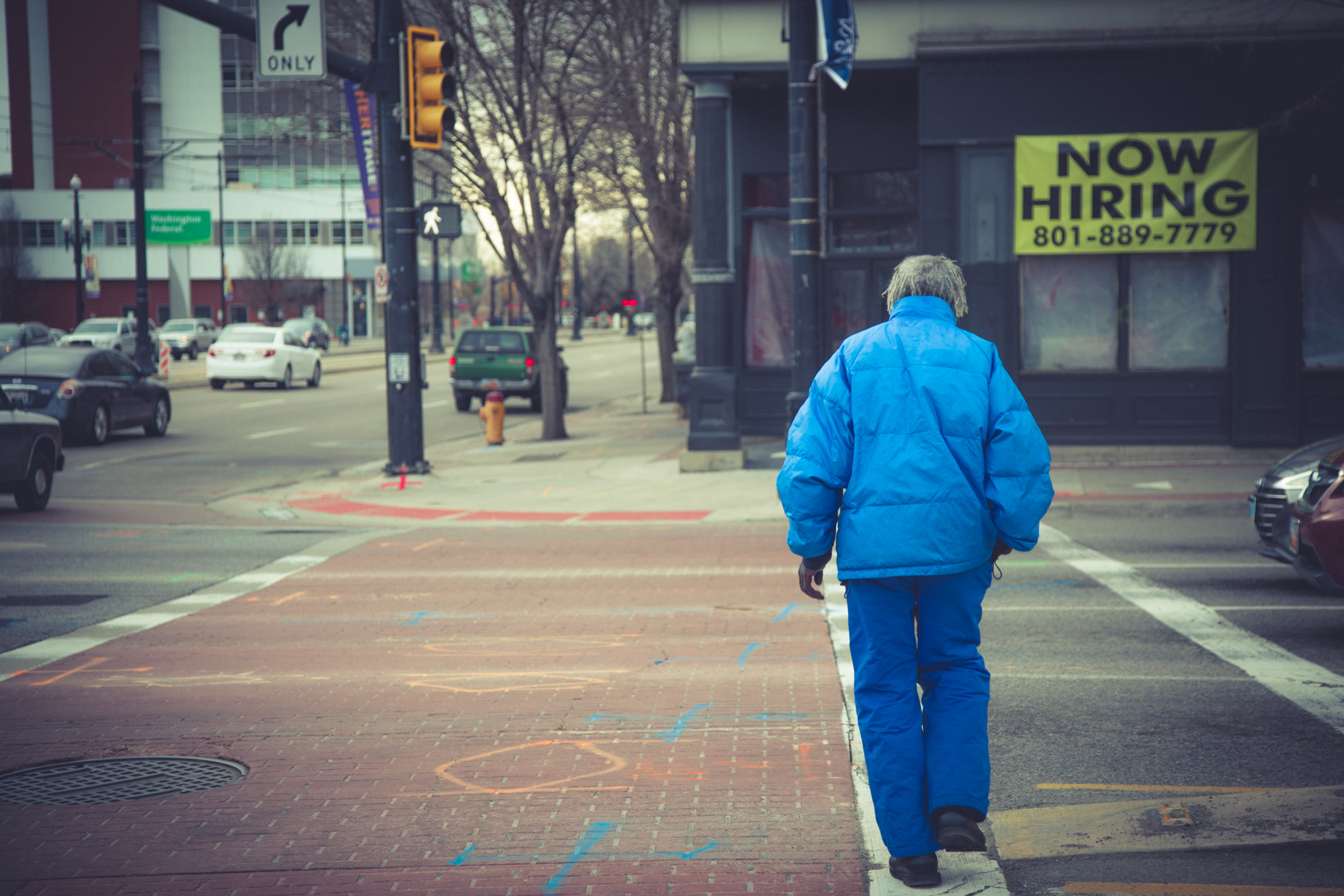 Photo taken by me @derangedvisions
Out on the streets
Last night, while my wife and I were in Salt lake City, we spent a bit of time out wandering around waiting for her work party to start. This gave me the opportunity to take some pictures out on the streets.
There are a lot of homeless in the city, and a few blocks from where we were staying, the a group of homeless people had set up an encampment of tents along the side of a museum. There were tents lined up and down the whole block. I thought that this would be a pretty cool place to walk through and take some pictures, so we headed towards it.
As we got closer to it, I started to think that I didn't really want to go through the area and just start taking photos of everyone in there in an exploitive manner. I have never liked taking pictures of the homeless and have always felt like it is exploitive to do so, but also that it is needed to show people the reality of their situation. So it is somewhat of a double edged sword and one that I do not like to do, especially because I feel that so many of them think that a lot of photographers are doing it just to showcase them off like some sort of a zoo animal or something.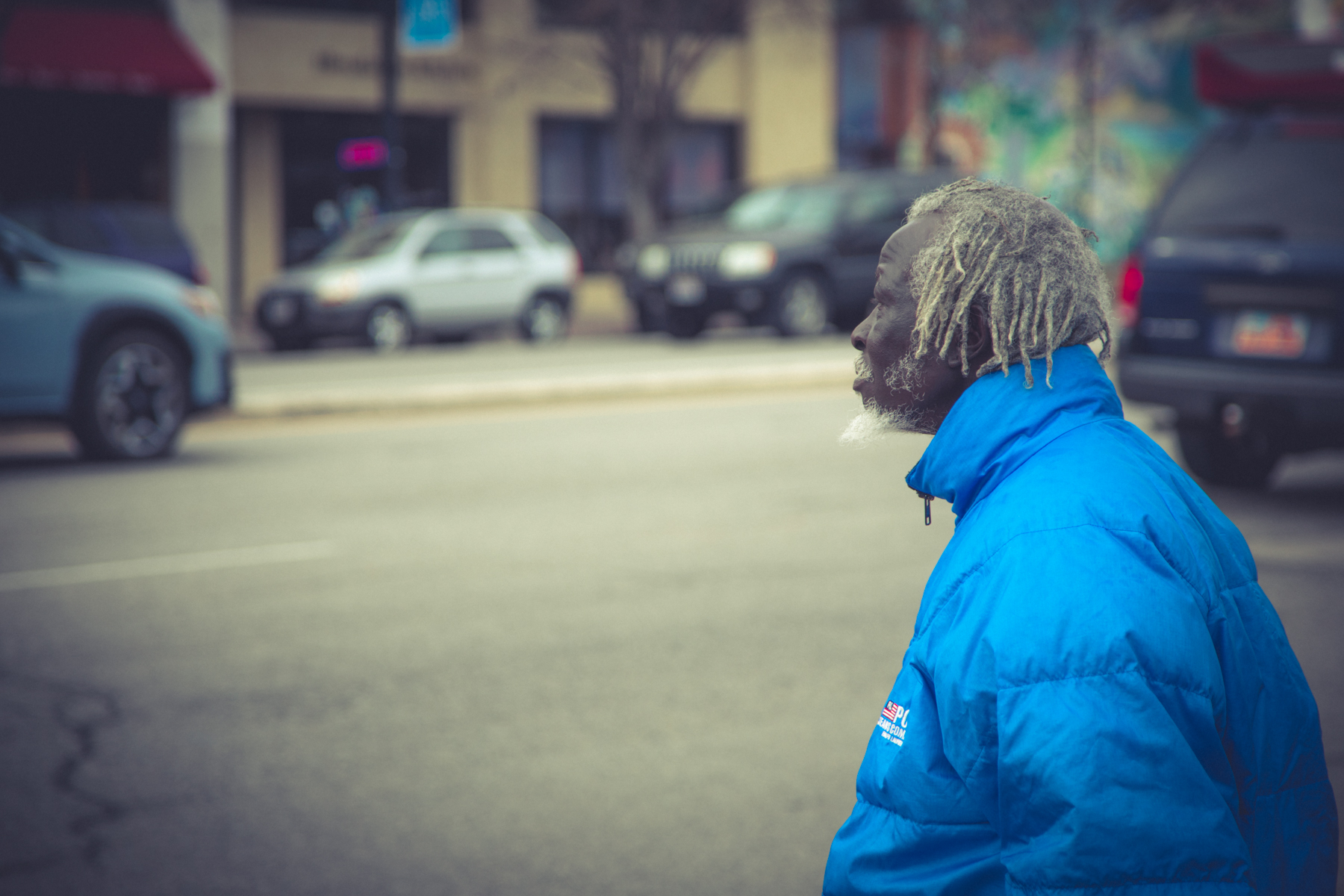 Photo taken by me @derangedvisions
This dude caught my eye as we were coming up to an intersection. I liked the color of his outfit and his hair was pretty awesome, so I had to get a picture of him. As we started following him across the street, we noticed that he would only step on the lines on the crosswalk and then when he got out of the street, he would only step on any of the areas on the sidewalks that had lines drawn on them.
Mental health is a huge issue here in the US and I feel it is the main cause of homelessness. Ever since they shut down the majority of mental health facilities in our country and gave that responsibility to Law Enforcement, the amount of homeless has skyrocketed. Those with mental health issues are left to fend for themselves on our streets, and cope with their issues without their needed medications and they turn to drugs, which then gets them arrested and sends them in and out of the prison system, which makes it impossible for them to have a future.
When I worked in Law Enforcement, this was something that I saw first hand on a daily basis. There needs to be a change and I am sure that the problem is the same in just about every country.
I hope that you enjoyed these two pictures and the story and meaning behind them. Thank you for taking the time to stop by and read about them. You are awesome!