Today I am sharing a new watercolor portrait, this time of my man.
I don't know if he is all too happy about the fact that I'm always asking him to be my model, but I guess that's just the sort of thing you have to put up with when being with a painter. ;)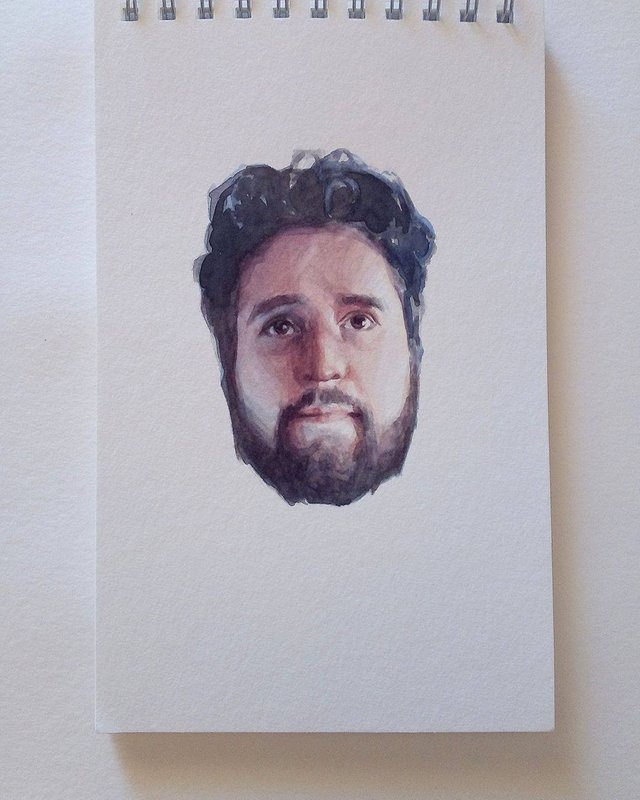 The portrait was painted with on hahnemuhle bamboo paper with gansai tambi watercolors.
In this portrait I wanted to explore cools and warms more in depth than I had before. I really tried to make one side of the face cooler and one side warmer. I think it turned out ok although one thing I thought was quite hard was not adding too much color. I find that in watercolor premixing the color is much harder than in oils. In oils it's more like, what you see is what you get, but in watercolor I feel like I still don't know the true value and color of the pigment before its on the paper..
At which point you kind of just have to roll with it.. heheh..
Still enjoying the process of learning about this wonderful medium thou and having a blast! :)
Hope you're all having a good and creative day,
Cheers!