Hi Friends,
I have been working with my son, Jacob, who will soon turn 5, on writing his name by himself. He was intimidated at first, but after I showed him, he now thinks it is easy. The only problem is that he has some work to do and I need to continue coaching him, but for now, this is what his name looks like: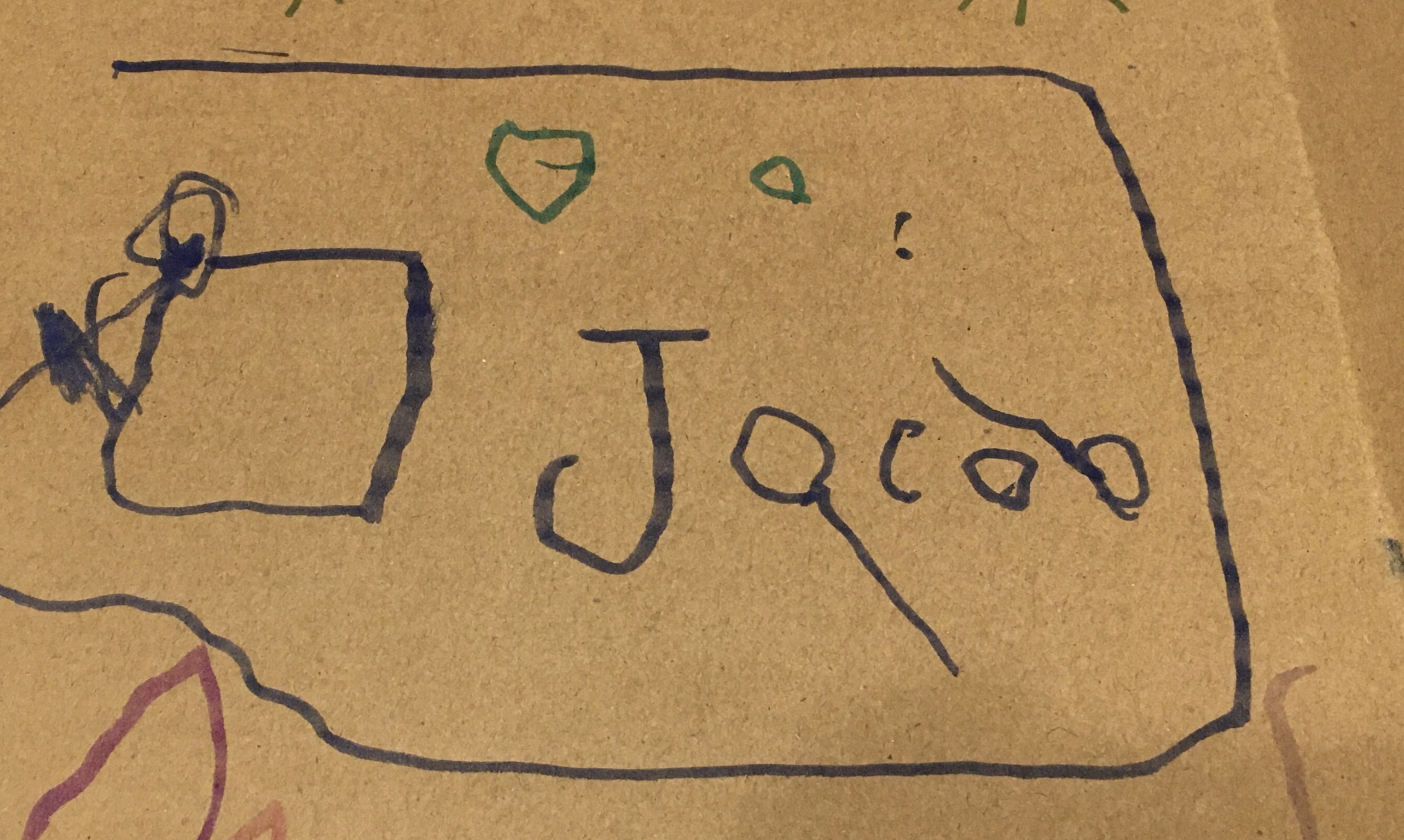 Not too bad, and actually quite cute! He will get better - I am sure there are kids who can do better at his age, and I am sure there are kids who couldn't even begin to write their own name so he is doing fine...
I enjoy teaching my kids things and am happy I could share this small success with you today!
Glad you came by!
Brian