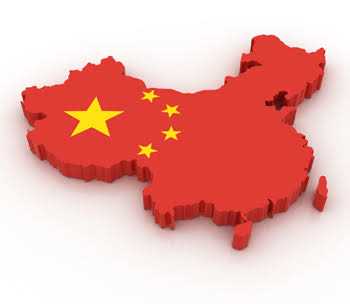 ---
Anyone reading this must understand that China had been battling to keep the virus a secret since the first case of a seafood store operator in early December 2019, for suppression and containment of the information about the epidemic, it took a little over forty days before the news finally came out to the mainstream media(by that, it means to the rest of the world). There was more effort on containing the information on the disease than containment of the epidemic, as opposed to popular news of Wuhan being the only affected major city, there are about 14 cities being quarantined under the Hubei province of China.
A staggering population of about 35 million are now in danger, Chibi, Qianjiang, Huanggang, Xianning, Jingzhou, Xiaogan and a couple more of these cities are on lockdown. This happened on January 24th 2020, taking into consideration the earliest reported case was 8th December 2019. The entire province under quarantine was said to be a public health experiment by Dr.William Schaffner- Expert on Infectious disease, Vanderbilt University.
Presently in Hubei province, there has been over 540 cases of the virus(reported) and with a little over 30 deaths which of course the actual number of fatalities is yet unknown.
A lot of articles has tagged the epidemic the ghost of SARS( severe Acute Respiratory Syndrome), a virus outbreak in Southern China back in 2003. The coronavirus was ensured by "Big Brother" to remain a secret, on the 30th of December 2019, the Wuhan Health Commission issued a matching order to healthcare units, hospitals and clinics to prohibit the leak of any information about the new epidemic, although scientist in China were head over heals trying to trace the virus, but the Chinese Government did not inform their own people until late on Jan 11, after sharing the information with WHO. Meaning, there was no objective to control and prevent this viral outbreak early enough.
In essence, the Chinese picked Politics first over science, they chose stability preservation first over scientific prevention and control protocols. Human-to-human information about transmission of the disease was delayed, therefore preventing the public to be unaware and unbothered about a deadly virus on the prowl which they could have educated on the control and preventive routines.
It was further revealed that the influx of people into Wuhan was not cut short as at January 17th, tickets were being given out for the Spring Festival Culture Benefitting the people Campaign, over hundreds of thousands were given out bringing tourists home and abroad to Wuhan despite the impending epidemic which is being kept under secret. Now you have it, this might be the reason why the disease had spread into the US, Japan, Australia ,Canada, South Korea and a couple more countries.
Excerpt from China Media Project
---