Hi Friends,
I have tried my hand at gardening a little over the years, mostly because I like to eat so growing things I like to eat sounds interesting.
My neighbor gave me some garlic cloves and instructions how how to plant/harvest them and I wanted to share an update today.
I planted the garlic in two spots about 4 months about, and the garlic seems to be growing well! Here is what it looks like: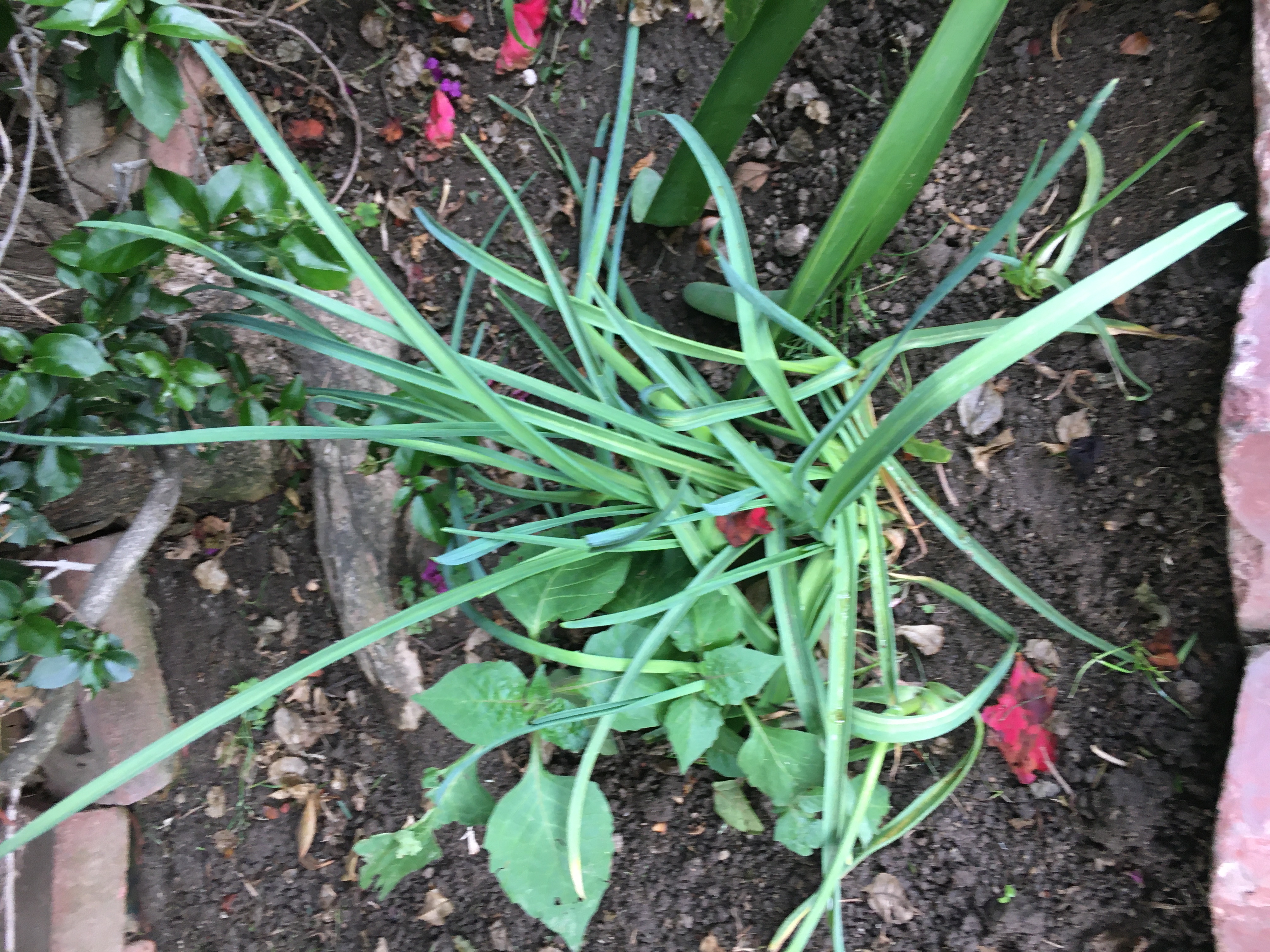 The garlic cloves are underground and I am not exactly sure when to pick them except to test an area and see how they look. It certainly appears I will be eating lots of garlic soon... hopefully my wife will still kiss me!
Thanks for coming by,
Brian