Hello, my friends!
Today we will cook fresh mushrooms with linguine.
Linguine is about the same as spaghetti, but flattened rather than round.
The recipe is exactly the same and it doesn't matter what kind of pasta you have: spaghetti, linguine, bucatini or something else.
The recipe is simple. This time we can do without a pumpkin.
I changed the cream and cooked the tomato sauce.
Let's go!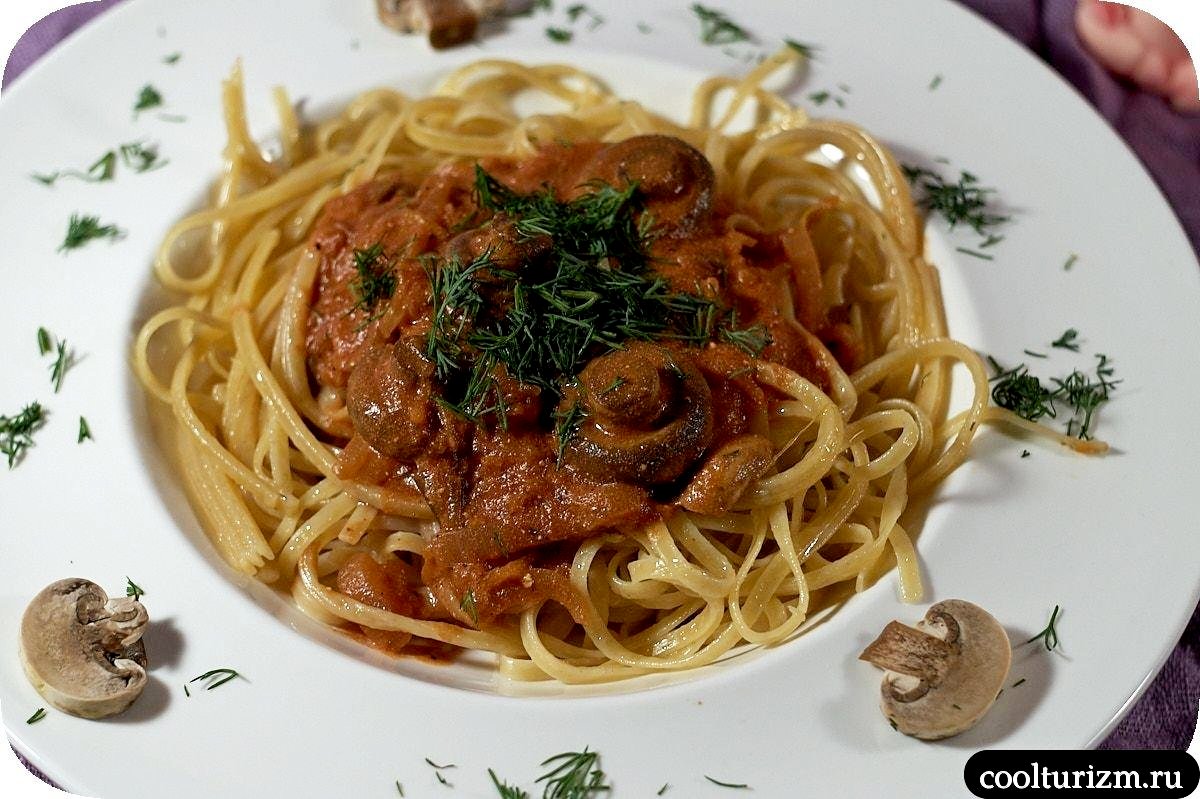 Ingredients:
● Linguine or other pasta - 1 pack. (400 g)
● Fresh champignons - 400-500 g
● Onion - 1 pc.
● Carrots - 1 pc.
● Celery - 2 stalks
● Tomato Passata - 500 ml (or tomato paste)
● Red wine - 1/2 cup (optional)
● Salt, pepper, spices, garlic, oil, herbs - to taste
1.We clean the onions from the husks, and carrots from the skins. We clean the excess with celery.
Cut the onion in half rings. We cut the carrots in long narrow strips or grate. We cut celery in small pieces.
Fry vegetables in butter, so it tastes better.
Pour the wine and cook it until evaporated. Then add the whole mushrooms.
Stew mushrooms for several minutes. Reduce the fire to low.
Of course, you first need to wash the champignons and clean them of dirt, they may be leftover earth.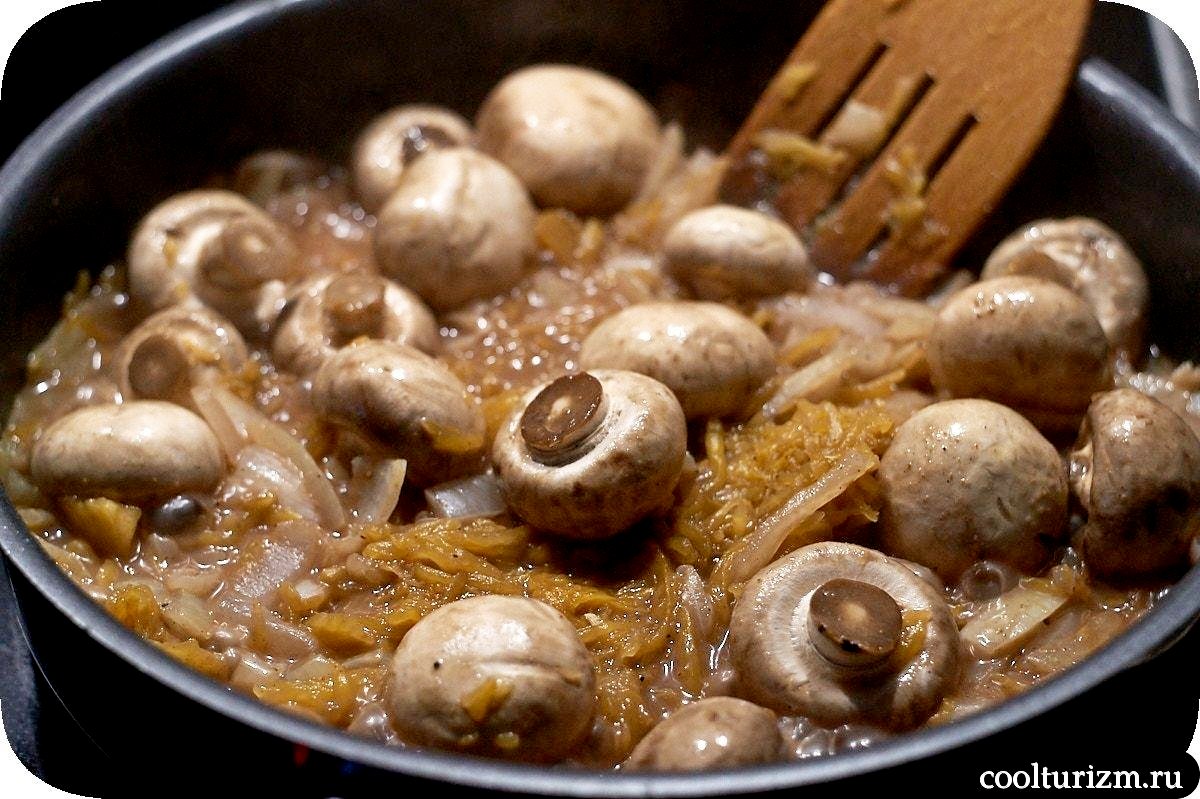 2.If you have a tomato passata, then just pour it into the pan. If there is tomato paste, then we dilute it in 1-1.5 glasses of water and pour into the mushrooms.
Add sugar, pieces of garlic and herbs.
We cover the pan with a lid and simmer for 10-15 minutes. Salt, pepper, spices - to taste.
By the way, if you want to make the sauce richer and fatter, then now you can add cream.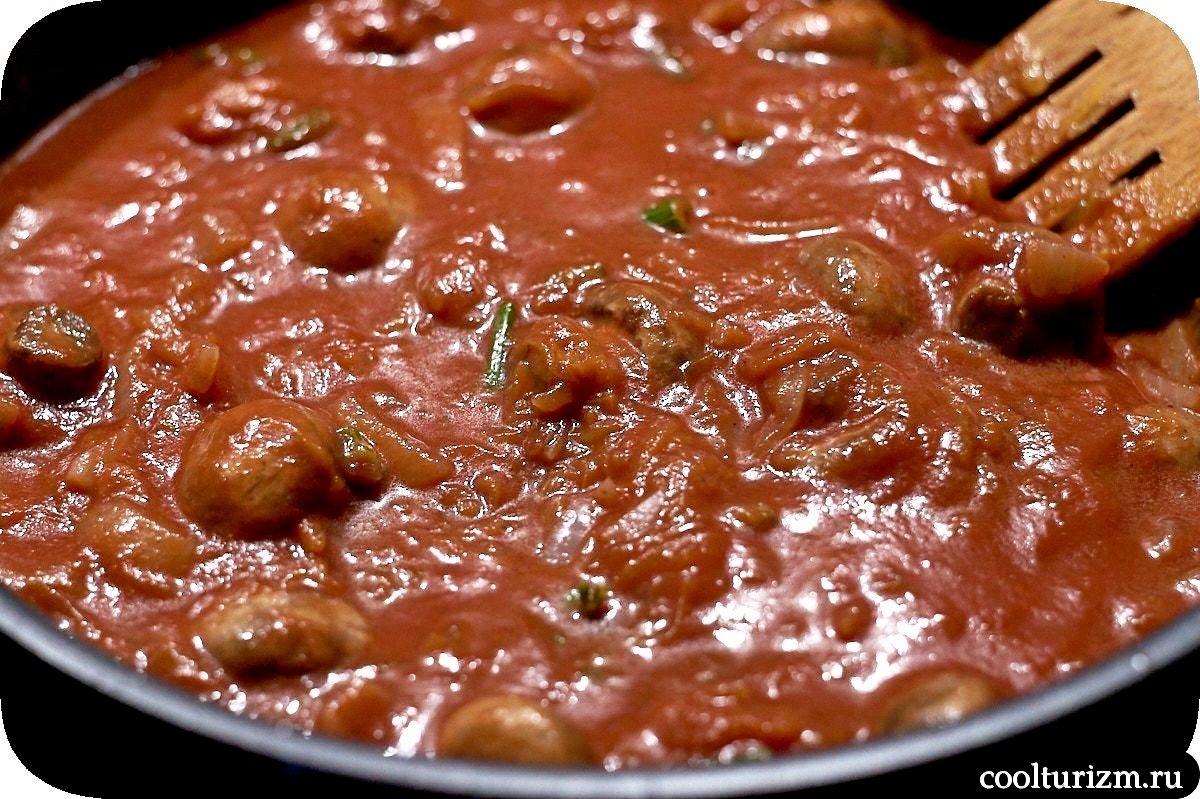 3.We cook linguine or other pasta according to the instructions on the package. On average, it will take about 7-8 minutes.
We drain the water from the pasta and begin the design of the dish.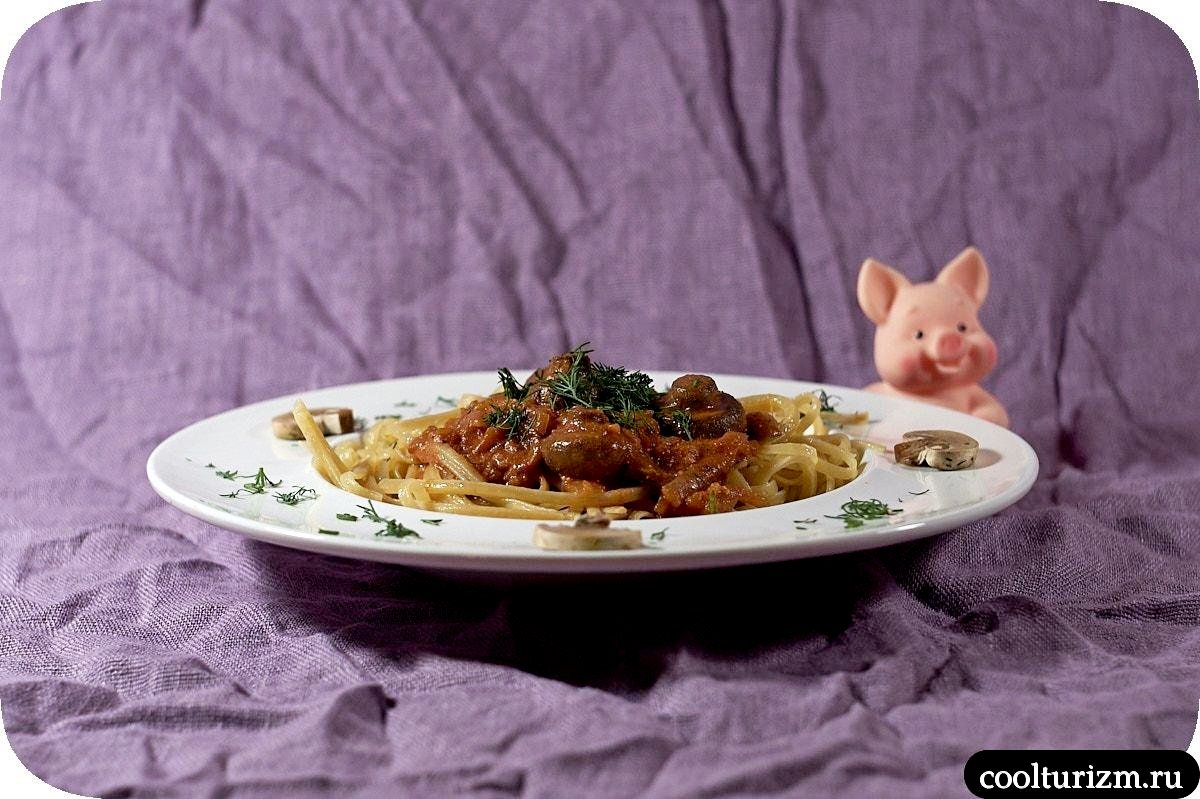 We spread the linguine, on top we place the champignons in tomato sauce.
I set aside a couple of fresh champignons and used them for decoration.
Greens and grated cheese are welcome!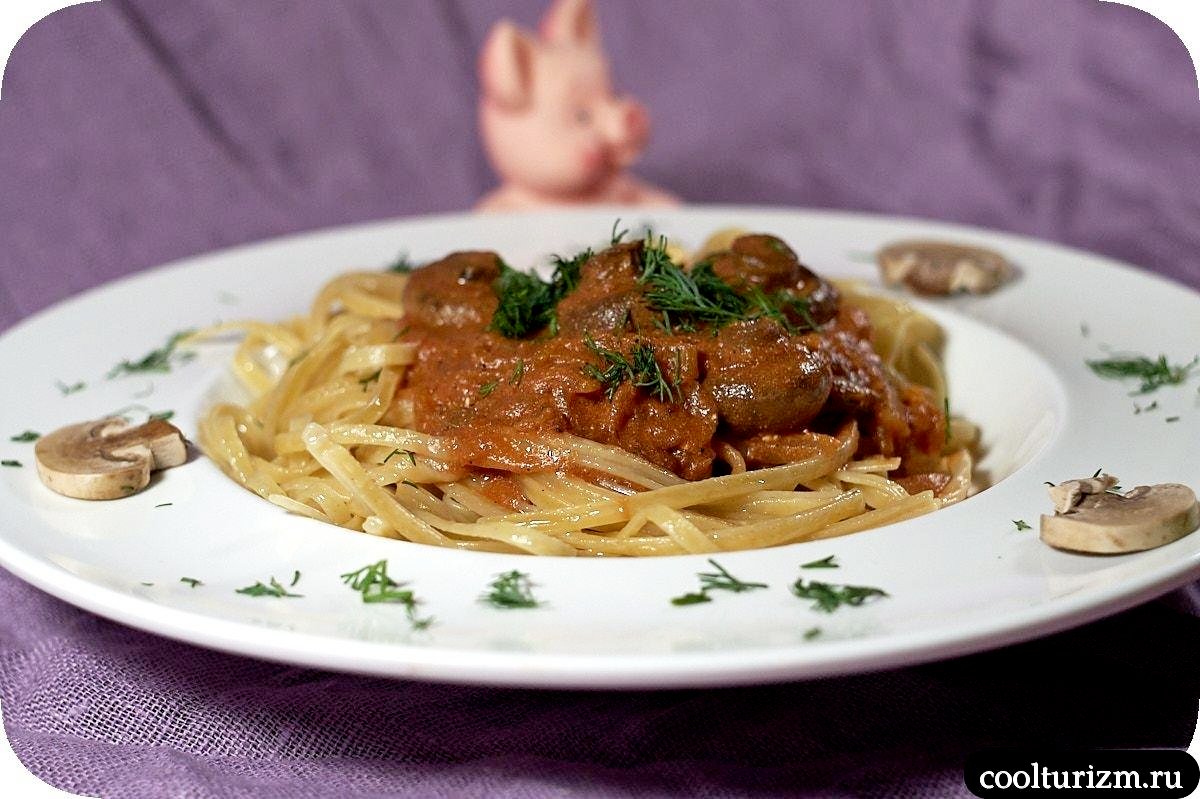 Pasta has never failed us.
It is very tasty and satisfying!
Will we cook?