What would you do if you woke up and saw this Bitcoin chart staring back at you?
You wake up in the morning, and you turn on the computer to see this bitcoin chart staring you back in the face.
What would you do next?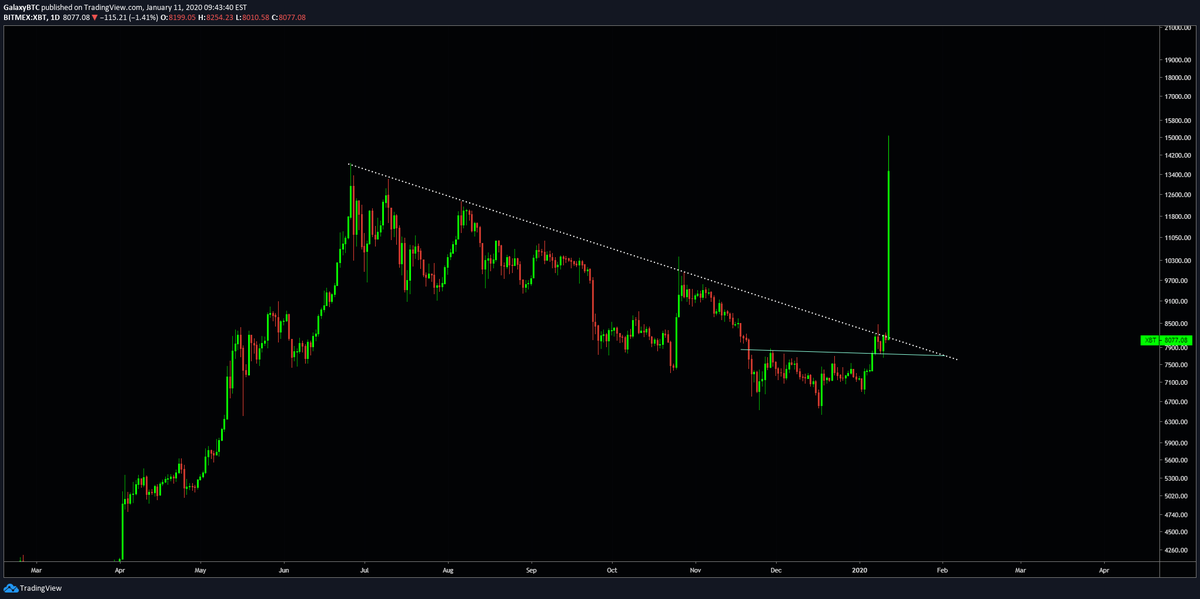 (Source: https://twitter.com/galaxyBTC/status/1216007997006151680)
I know I would be refreshing the screen over and over to make sure it is real.
Then I would be check the steem charts to hopefully see something similar!