Bitcoin's bullish bias is still intact but may be hanging on by a thread
Bitcoin has pulled back over the last several hours after hitting a 7 week high 2 days ago.
After touching $8,400 briefly, prices have been drifting lower ever since.
The decline coincided perfectly with the statements from Donald Trump saying that things were going to be deescalating with Iran, as opposed to continuing to escalate.
Gold, silver, and oil have all been pulling back in similar fashion as well: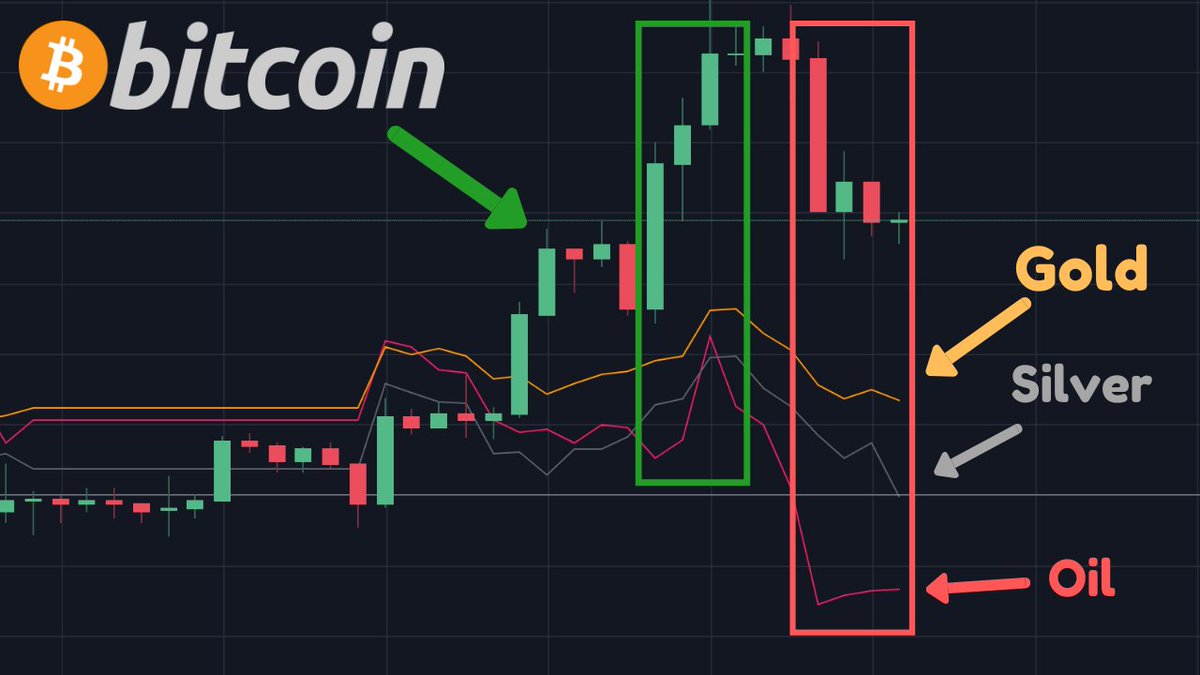 (Source: https://twitter.com/themooncarl/status/1215183381270495233)
Further adding credence to the bitcoin safe haven argument.
More on that can be seen here:
https://steemit.com/bitcoin/@jrcornel/btc-us-and-iran-conflict-very-much-moving-bitcoin-prices
That being said, the bullish bias is technically still intact
First, we had a breakout above a medium term downtrend...
And prices are still currently sitting just above that downtrend: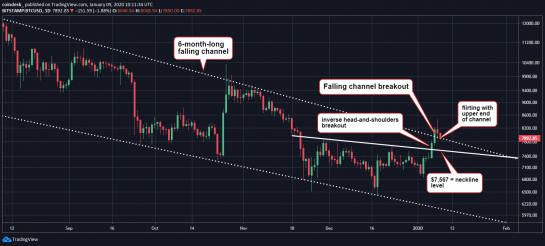 (Source: https://www.coindesk.com/bitcoins-bull-bias-intact-despite-6-price-pullback)
Secondly, the decline is happening on lower volume than the move up.
Something often seen during bull market pullbacks.
If prices go below about $7,600 then the bull case would start to weaken.
Until then, there isn't "technically" anything to worry about at this point.
Though if things suddenly become calm again in the world, bitcoin may find some trouble going up in the very near term.
Stay informed my friends.
-Doc