Bitcoin had a historically good start to the year
We all know that bitcoin had a nice start to 2020, but did you know that bitcoin had a historically good start?
Since 2012, bitcoin has only started the year better than the current year one other time.
And that one other time was in 2013.
The 30% gain in January marked the highest for bitcoin since 2013...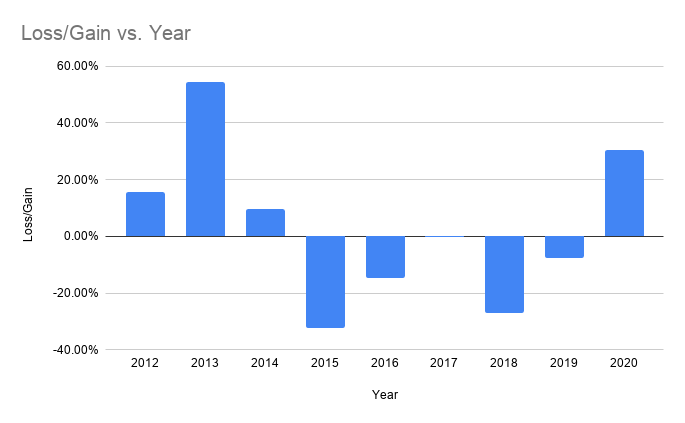 (Source: https://decrypt.co/18224/bitcoin-sees-its-best-january-in-7-years-as-halvening-nears?&utm_source=coinbase&utm_medium=referral&utm_campaign=feed)
In the last 8 years the only time bitcoin started a year better than this current one was in 2013 when bitcoin gained roughly 55% in January.
So, not only has this year been good, it's been historically good!
What comes next?
In the stock market, there is something known as the January barometer.
It's where the returns in January are generally used to judge what the rest of the year might bring.
When January is good for stocks, the rest of the year tends to be good as well.
While that correlation isn't quite as strong with bitcoin and January returns, it is worth mentioning that the only other time we had as good of a January as we had right now it was one of the best years ever for bitcoin.
2013 had some of the highest returns ever for bitcoin and it also had one of the best January's ever.
Coincidence?
Perhaps, or perhaps not...
If that same pattern plays out again here though, we are going to see a massive 2020 for bitcoin.
Stay informed my friends.
-Doc