Litecoin has performed exceptionally well as of late, and that likely means good things for Bitcoin
Since the start of the year, litecoin has been one of the best performing cryptos on the planet.
Litecoin is up some 70% since the start of the year and more than doubled the returns seen thus far for bitcoin.
Check out the chart: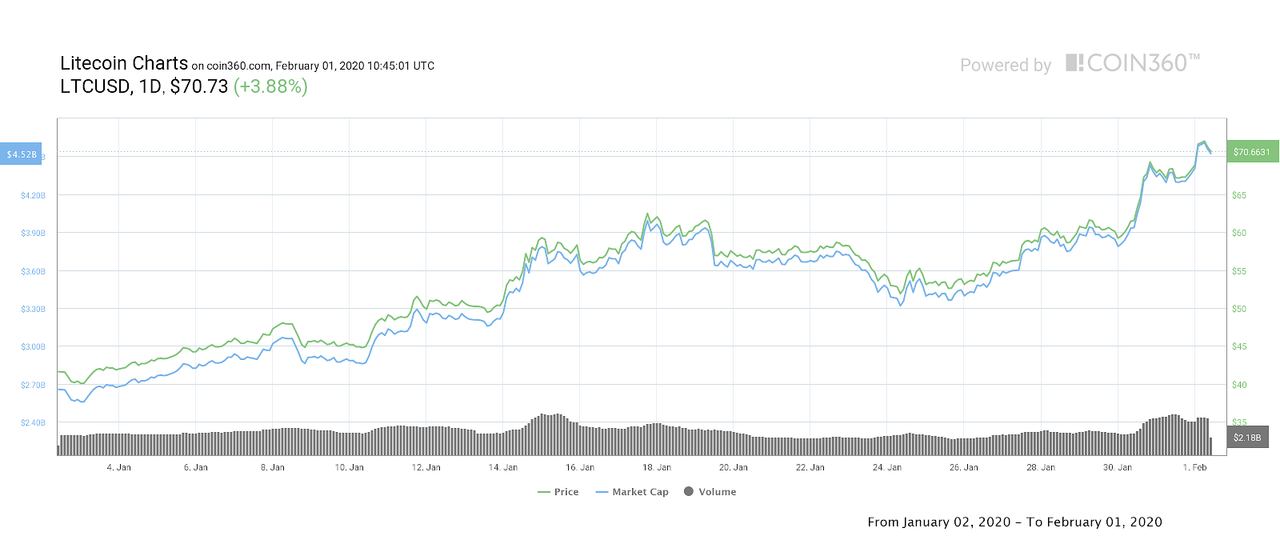 (Source: https://coin360.com/coin/litecoin-ltc)
BItcoin has enjoyed a stellar start to the year as well, but it's only up about 30% or so.
A great start yes, but about half of what litecoin has been able to do thus far.
We've seen this before...
Last year around this time of year we saw litecoin outperform significantly.
This was then followed by a massive bitcoin rally.
Specifically, we saw litecoin more than double in a 4 week stretch in March of 2019.
Shortly after, bitcoin started it's massive run that ultimately peaked in July right around $14k.
Perhaps litecoin going up significantly is again signaling what is to come for bitcoin?
I can't say for sure, but I sure hope so.
We have a lot of signs pointing to a massive rally coming for bitcoin.
Stay informed my friends.
-Doc