Hello steemains!
Today, I present to you my new art work which I did with a ballpoint pen. It is a landscape drawing.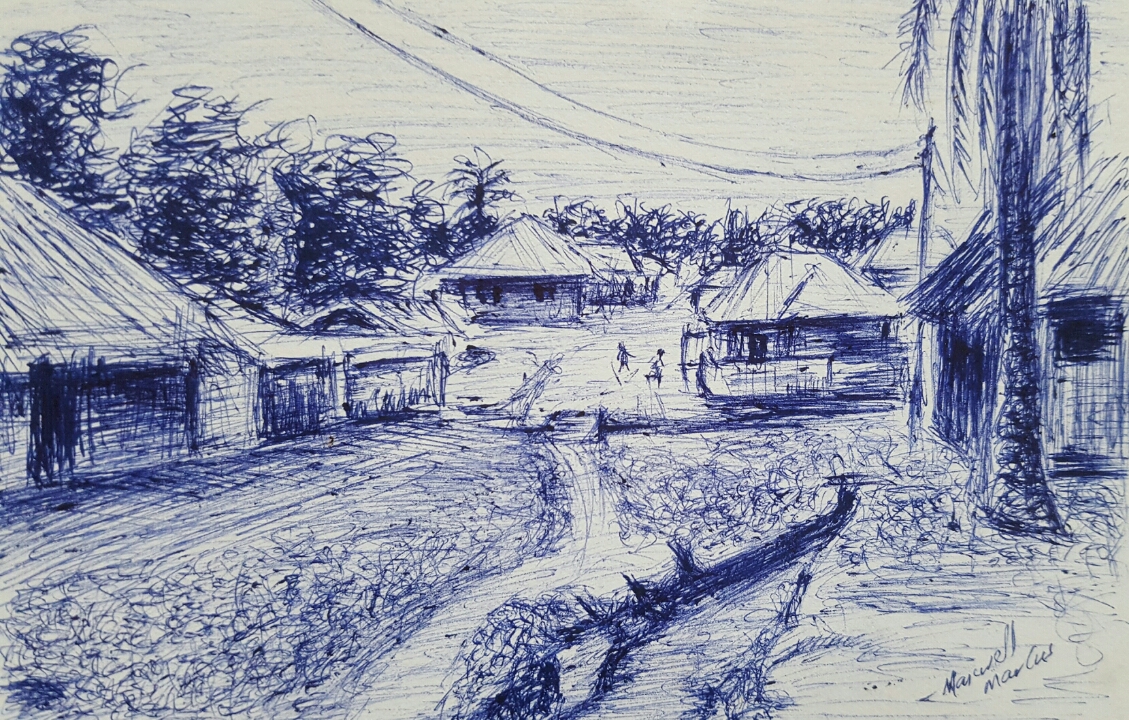 Features:
Local houses
Gutter
Mango trees
A Palm carnel tree
The sky
Grasses
Children playing
An electric pole and wires
The work was done with a blue ballpoint pen on a cardboard paper and depicts a real life environment comprising of local buildings which is the major feature and other features in the list above.
Below are my steps to the development of this:
My first process was to sketch out the features with simple lines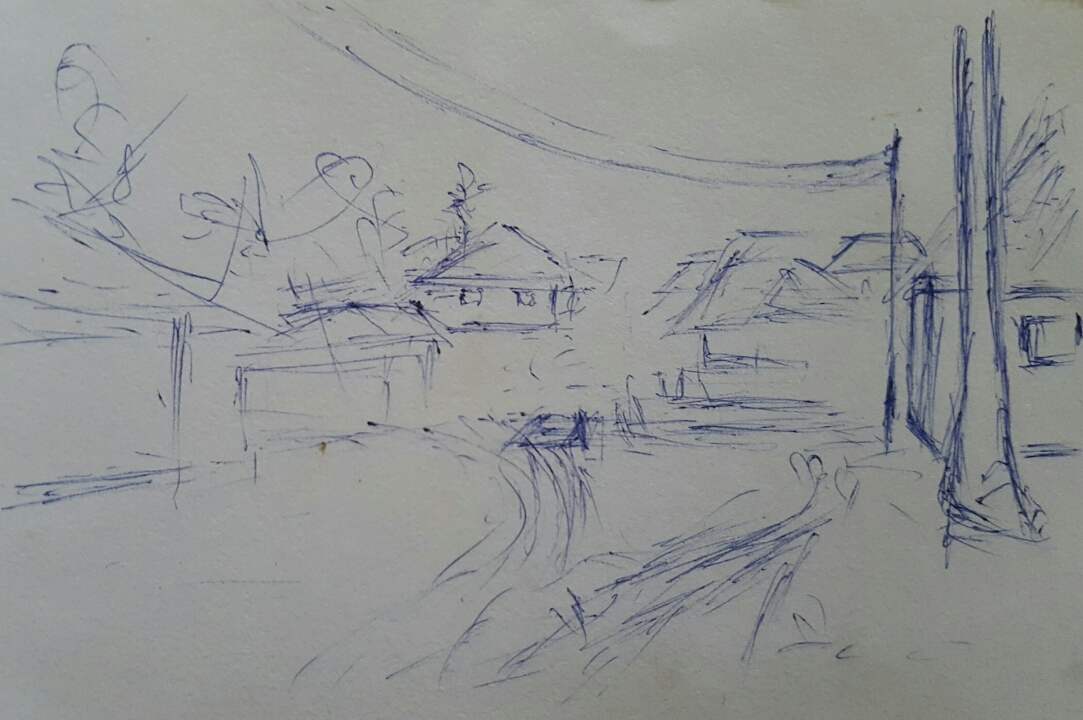 Thereafter, I started shading and bringing out the forms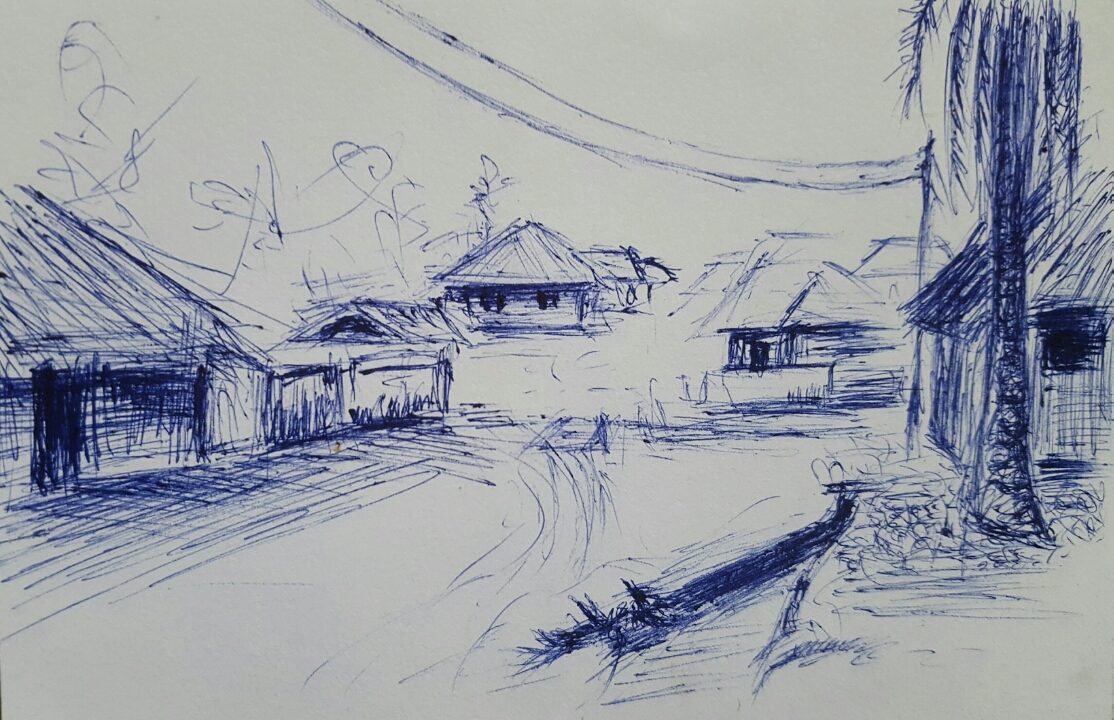 And finally, I completed other parts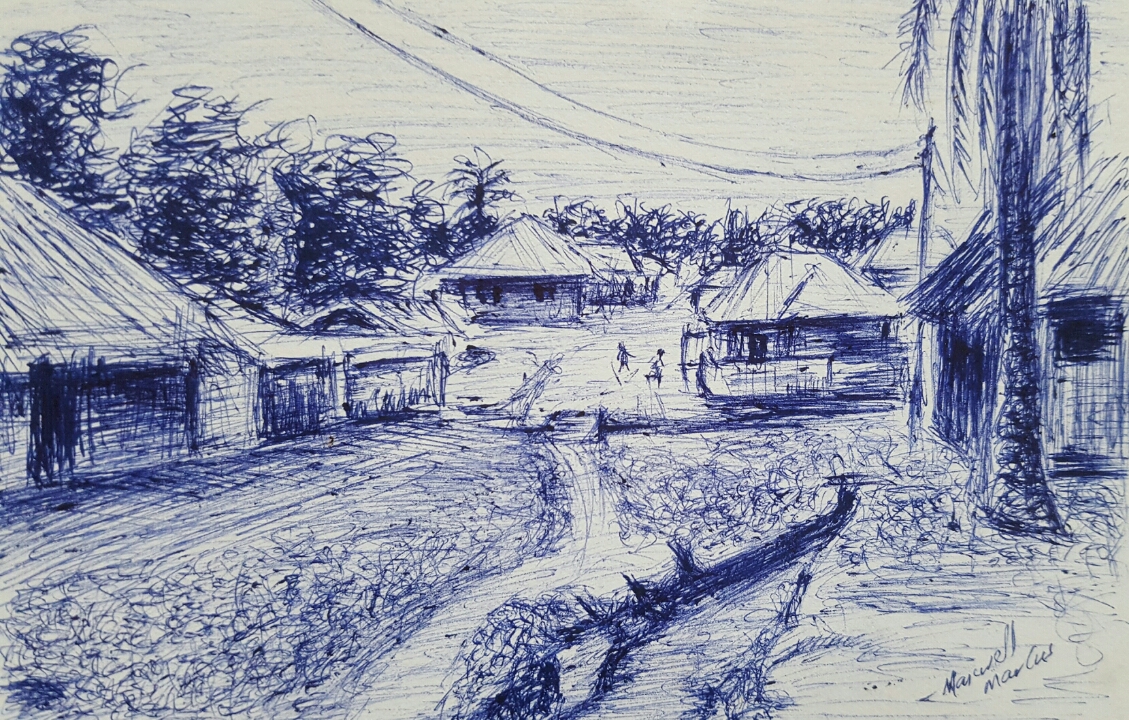 final piece
Thank you.